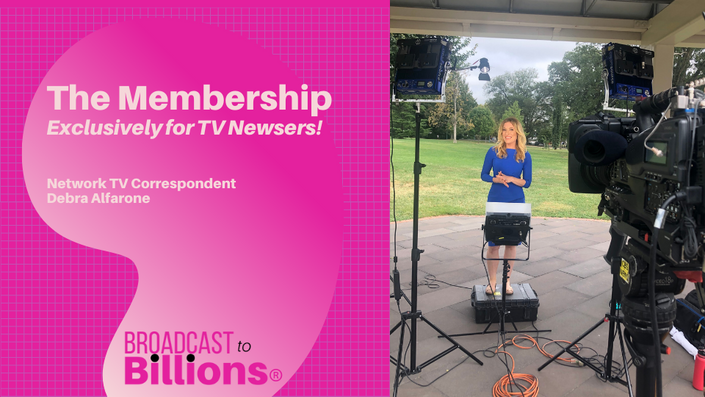 The Membership (Exclusively for TV Newsers)
Supercharge your skills and TV news career with coaching/networking from a Network Correspondent with Top Ten market experience
Imagine what it would be like if you had:
NETWORKING: Direct access to network with decision makers, and ask questions of successful and inspirational journalists. Gain insight on what News Directors really look for, and where Talent Recruiters say the opportunities are. Hear from Network Reporters and Top Ten Market Anchors about their journey.
---
COACHING: A "fairy news godmother" with Network and Top Ten market experience to offer Monthly deep-dive Masterclasses on topics and skills that can help supercharge your career, from anchoring to reporting to confidence to mindset to crafting your reel to career strategy - all so you can get closer to your dream market.
---
SUPPORT: An exclusive place to receive tips and support through a private Facebook Group to help you be more conversational, confident, a better writer, and ace your live shots, plus feedback on your reel so you can make the best impression you can to help you land your dream job.
---
PERKS: Special priority to beta test coaching courses for free and receive member discounts on Debra's flagship TV news course, dedicated coaching sessions, and other events.
---
FEEDBACK: Access to one monthly Group Zoom Call where Debra holds a live one-hour review of members' work. Learn from critiques of other members' work too.
---
FLEXIBILITY: All Zoom calls are recorded and live-streamed onto the private Facebook Group so if you can't make a session, you can watch it back.
---
COMPREHENSIVE: Access to the entire library of past networking Zoom calls, Masterclasses and review sessions to watch back at any time.
Your Instructor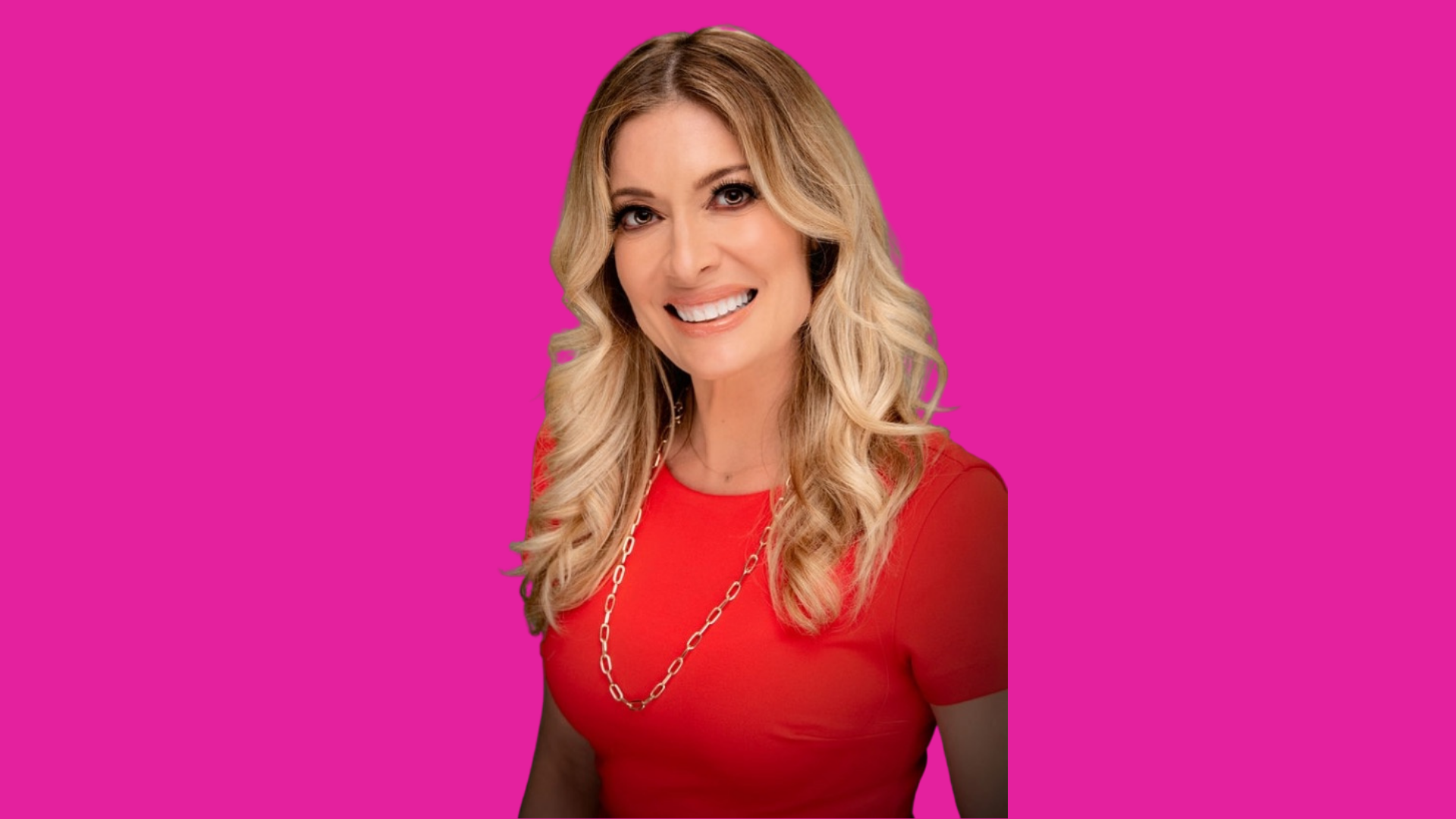 I was a high school dropout, with no connections in TV news.
Through hustle, positivity and persistence, I put myself through college and worked my way up to be a reporter in a top 30 market.
But...I had always wanted to work in NYC. It took an "aha moment" for me to realize the only thing holding me back was ME. In short, I got the F out of my own way and into my dream job.
From there, I became an anchor in Washington, D.C., a correspondent at a network, met my husband and rescued the sweetest dog ever.
Once I realized my dream life, it got me thinking, what if EVERYONE had the tools to get what they want in life?
Here's the thing: I know I could have made it to my dream markets quicker - years quicker - if I only had a "me" to guide me.
That's why I'm here to show YOU how.
HERE'S WHAT COMES WITH THE MEMBERSHIP:
One Group Coaching/Review Call a month with Debra. Coaching and advice on anything - from your reel to recent work, to confidence to mindset to asking for what you want to creating your career.
One Zoom call a month with different movers and shakers in the industry, from EPs to NDs to Talent Recruiters, Producers, Anchors and Reporters in top markets and at network.
One Monthly Masterclass via Zoom where we review stories, answer questions, learn from special guests, or do a deep dive into a specific aspect of news reporting, MMJing or anchoring.
Access to Debra's exclusive private "BE POWERFUL" Facebook Group, where you can watch the comprehensive library of past Zoom calls, network with like-minded and supportive journalists and get tips, support and inspiration.
Member discounts for Debra's Digital Course: "Two Weeks To Top Ten TV Market Confidence On Air" and on dedicated coaching sessions.
Why The Membership? Because if Debra can navigate the TV news industry and land herself a job in the number one market and at network by herself, she can help you too.
At $29/month, this costs far less than what you'd pay an agent. If you're not ready to make the agent commitment and want to grow your skills and take the next step in your career, this is the group for you!
And, you can cancel anytime.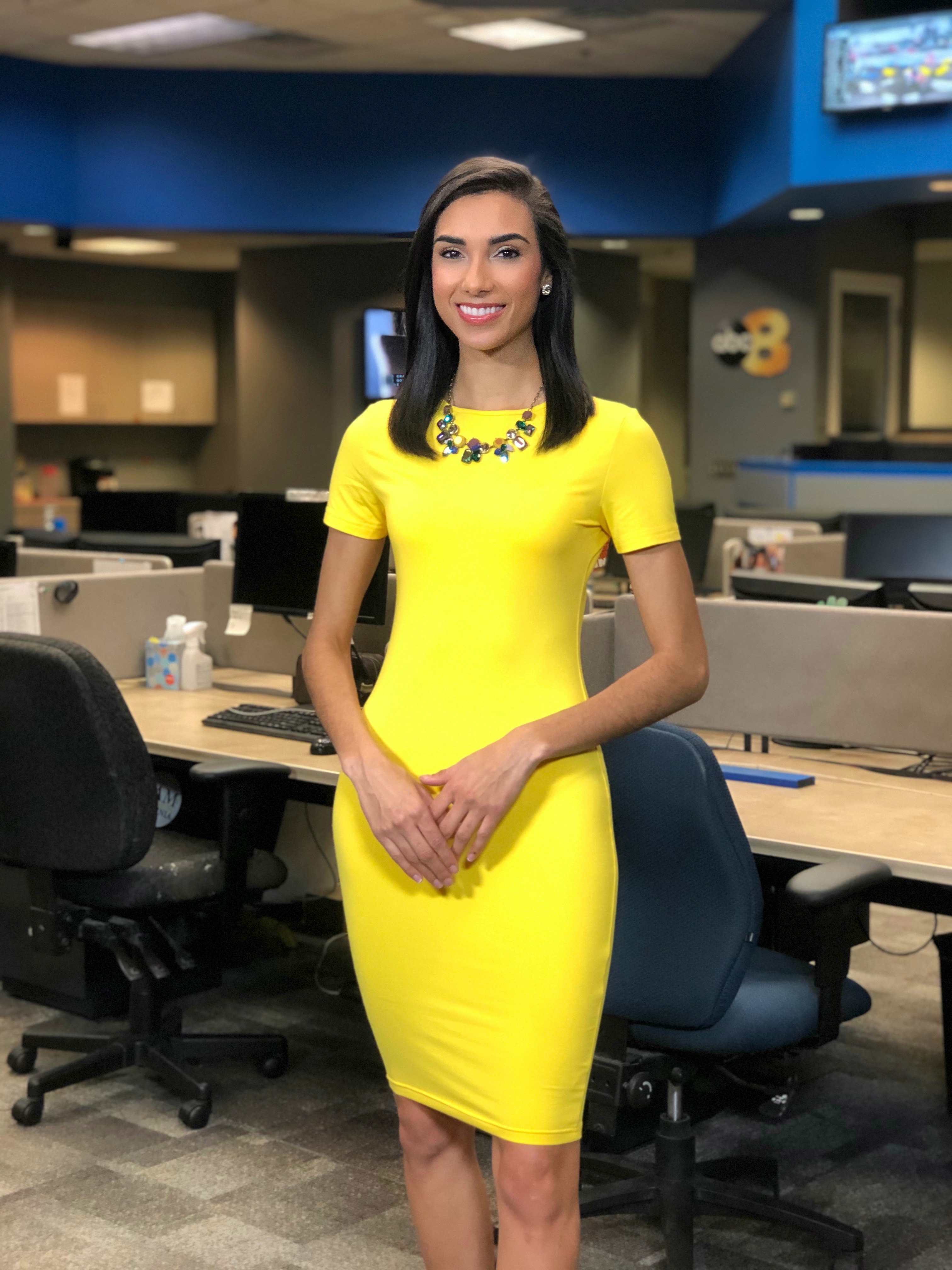 "Debra Alfarone's coaching advice is invaluable. She has helped me feel more confident in my journalistic abilities. She is passionate and takes the time to understand one's aspirations to help them achieve that goal."
- Sierra Fox, Reporter, Fox 5 DC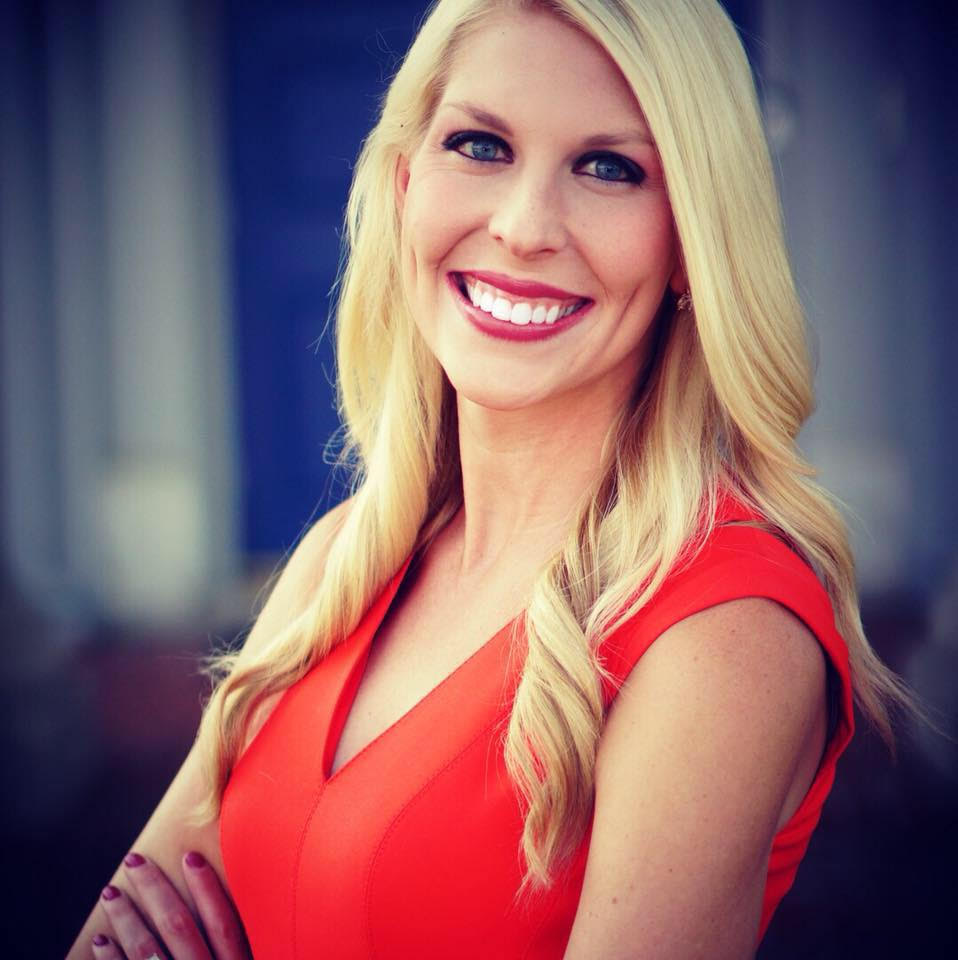 "Debra is the mentor, coach and cheerleader everyone needs in their newsroom. But you won't get this kind of feedback at your station. Your colleagues are busy, and to be honest the pointers Debra has are probably ones people around you haven't heard before."
- Laura Simon, Morning Anchor, 5News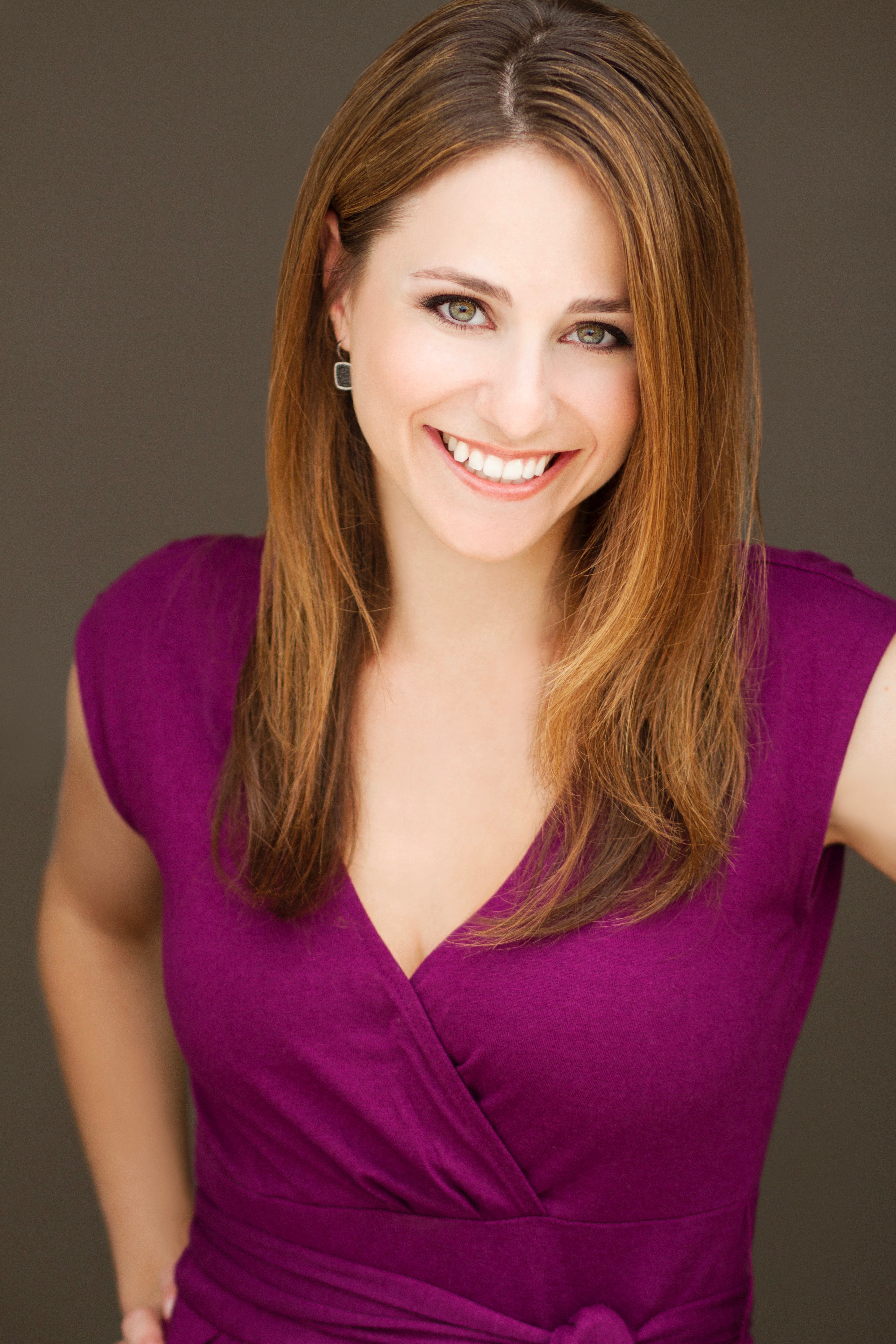 "If you want to learn how to conquer the streets of major markets and write and speak like a pro, then listen to Debra!"
- Allison Kaden, Reporter, PIX 11 News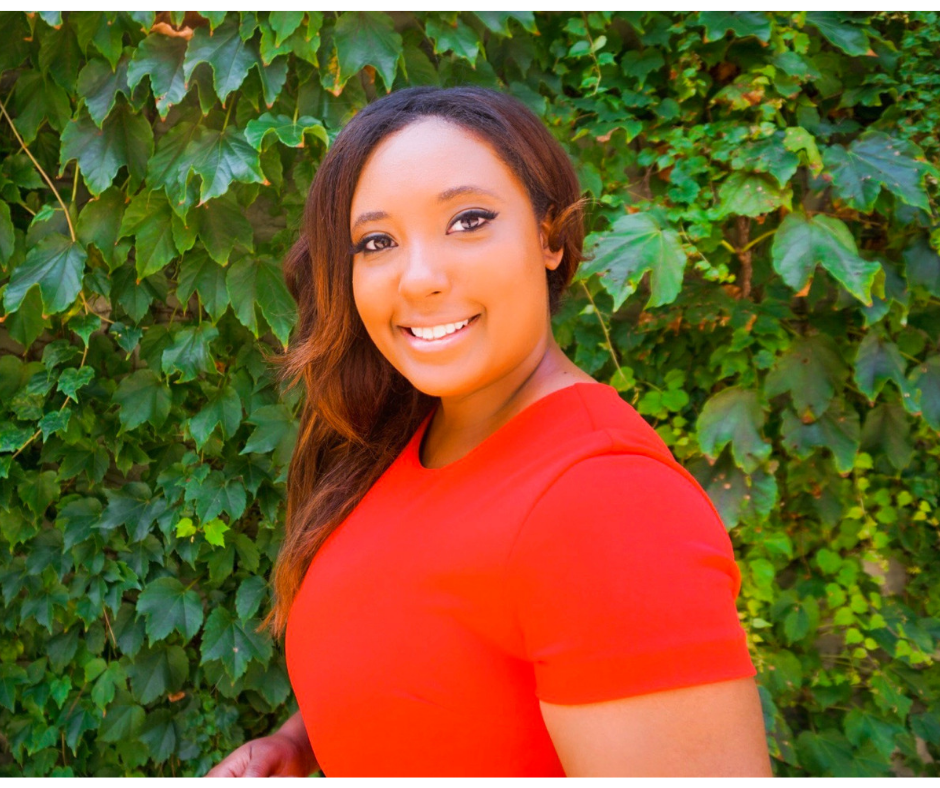 "There are NOT many things that are tailored to journalists that are affordable and ACTUALLY HELPFUL. This is both!!
- Bria White, Former TV Journalist, Marketing & Communications Consultant
Course Curriculum
The Membership
Available in days
days after you enroll
All the BEST Membership Zooms with Debra! ⭐️ Stay polished ⭐️
Available in days
days after you enroll
Frequently Asked Questions
How long does The Membership last?
It lasts as long as you want it to. You may cancel at any time.
What if I can't make one of the Zoom calls?
All of the Zoom calls are streamed live to the private Facebook Group and then archived there. You can watch them back at any time.